About us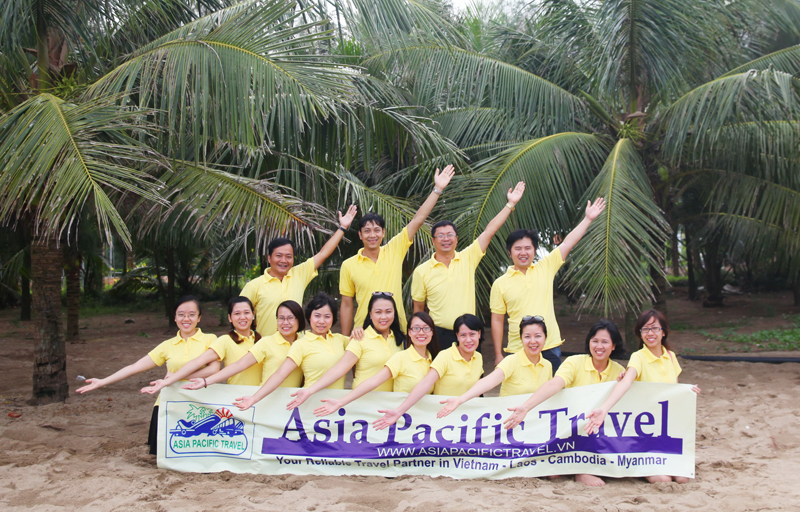 We're great at what we do – and we know how precious your time is.
Mekong Delta Tours - Asia Pacific Travel is Viet Nam - owned professionally licensed tour company offering daily tours for the discovery of Floating market, tropical fruits garden in the depth of Mekong delta, overnight cruises on luxury junks in Mekong river with high quality services yet low cost. Our tours are designed in such a way to respect the environment and the culture while providing an enjoyable and full travel experience in the land of rich culture of Southern Viet Nam.
Founded in 2002, Asia Pacific Travel operates under the International Travel License Number 01-014/TCDL of the Vietnam National Administration of Tourism Department. We are an official member of the Pacific Asia Travel Association (PATA), the American Society of Travel Agents (ASTA) and the Vietnam Tourism Association (VITA).
We specialize in all-inclusive vacations and international getaways. We also offer a wide range of services to meet your travel and vacation needs.
Our Business types & Tourism products
· Offer the special package tours to Mekong Delta area in the South of Vietnam
· Organize Vietnam tours such as incentive groups, Classic tours, Adventure Tours, Culture and Luxury tours
· Organization of outbound tours to Cambodia, Laos, Thailand, Myanmar…
· Travel Consultation.
· Best Hotels Reservation
· Car rental service
· Vietnamese Visa arrangement.
As your trusted travel expert, we take the stress out of planning, save you time – and give you the peace of mind you deserve.
Asia Pacific Travel has been proved as a member of ASTA - the world's largest travel agency association of travel professionals. Being a part of this world's most prestigious association, Asia Pacific Travel ensures bringing travelers the best services with great care. We understand your time and money are precious, so let we do what we do best and take your time to enjoy the fantasy.

Company name : ASIA PACIFIC TRAVEL CO., LTD

Head Office in Hanoi:

Address: 85-87 Hoang Quoc Viet St., Hanoi, Vietnam
Telephone: ( +84.24 ) 37568868 / 37152327
Fax: ( +84.24 ). 37567862


Branch Office in Danang City:
Address : Floor 5th, 35 Cao Thắng, Hai Chau District, Da Nang, Vietnam
Tele: (+84.236) 6286088
Fax : (+84.24) 37567862 / (84 236) 3 531 897
Email : info@asiapacifictravel.vn

Branch Office in Hochiminh City:
Address: Suite 403, Floor 4th, 134 Cao Thắng, District 3, Hochiminh city, Vietnam
Telephone: ( +84.28 ) 38333388
Fax: (+84.28 ) 38334083

www.youtube.com/asiapacifictravel
www.facebook.com/asiapacifictravel
http://vn.linkedin.com/in/asiapacifictravel
http://www.tripadvisor.co.uk/members/AsiaPacificTravel

We look forward to welcoming you to Vietnam!